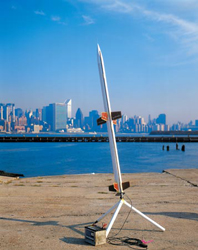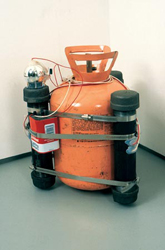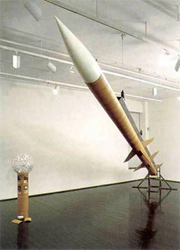 To view works, click under "Artworks" on the left menu, and click thumbnails to enlarge and advance.
Since the mid-1980's
Gregory Green
has created artworks addressing the evolution of various strategies for empowerment, which consider the use of violence, alternatives to violence and the accessibility to information and technology as vehicles for social or political change.
Green is perhaps best known for his sculptures that are mechanically complete and potentially functional terrorist bombs and missiles, or that provide the information to make large quantities of LSD, and the controversies that surrounded their exhibition.